We all start out with nothing. Even if you're a well established brand with loyal customers, when you first create your website it is completely without a any back links.
If you have a solid social media following already, you've got a leg up on everybody else, as you can use your platform to promote your new website in all its glory. But what if you don't?
We've got a few tips on how to get started when you have absolutely nothing but a great idea and a brand new fancy website.
How to get those first few backlinks#
First on your list should be an afternoon with a large mug of tea or coffee (or water, whatever you prefer), and some legwork signing up for all the relevant local and international business directories and self promotion services you can find.
We've got 10 websites to get you started:
About.me - a page to promote who you are#
You can create a page designed to professionally represent you and promote your business, brand, services and more.
The free tier allows you to write a little description and, more importantly, add a few links to your site.
You can then share the link on social media, or just leave it as is after sign-up and enjoy the free back link.
It is pretty easy, to get started click the "Get your Free Page" button, enter your e-mail address and follow the instructions.
"What do you want people to do on your page?", you can choose what fits you the best, it only affects what the button says.
When asked if you want a professional domain, say no thank you and continue with the free plan.
Once setup is complete, you can add links additional links to the description, just make sure to only include relevant links, such as "How to contact me" could be to your contact page. Spamming links will only hurt your ranking.
Behance - the world's largest creative network#
Behanced is Adobe's social platform, where creators of all kinds can create accounts, showcase their work and discover new inspiration and opportunities.
You can create an account, sign in with an existing Adobe, Google, Facebook or Apple account.
Once you've created or signed in, click the "Create a Project" button and add something. It can be a screenshot of your website or a little text about what you do. Don't forget to add a link in the body of the text.
Click Continue, then follow instructions and finally Publish and you're done.
Brownbook - a global business listing database#
This one is pretty straight forward: Click the Plus in the top right corner, fill in the required information and confirm your e-mail. Done.
Dribbble - for digital designers and creatives#
Dribbble (yes that's three b's) is a self-promotion and social networking platform for digital designers and creatives. It is a portfolio, jobs and recruiting site rolled into one.
To get started, Sign up with an existing Google account or create an account from scratch. Once you're all set up, add your link to the "Online Presence" part of your profile. You can also add a portfolio URL, but those don't give a back link as they're only shown if you choose to make use of their job platform.
Ello - The Creators Network#
This is another easy one, simply click the Sign Up button, enter your e-mail, fill out the relevant forms, then finally add a link to your website.
Europages#
Europages will provide you an awful lot of back links, as your profile will be translated into 23 languages (at time of writing, likely more to come). These are obviously duplicate links and won't count heavily towards your ranking, just be mindful of it when you suddenly see a bunch of new back links pop up one day.
Click the "List your business for free" button to get started.
Enter your business details, and follow the instructions.
Once you're done, it can take a few hours for them to generate all the pages, don't worry it's all automatic.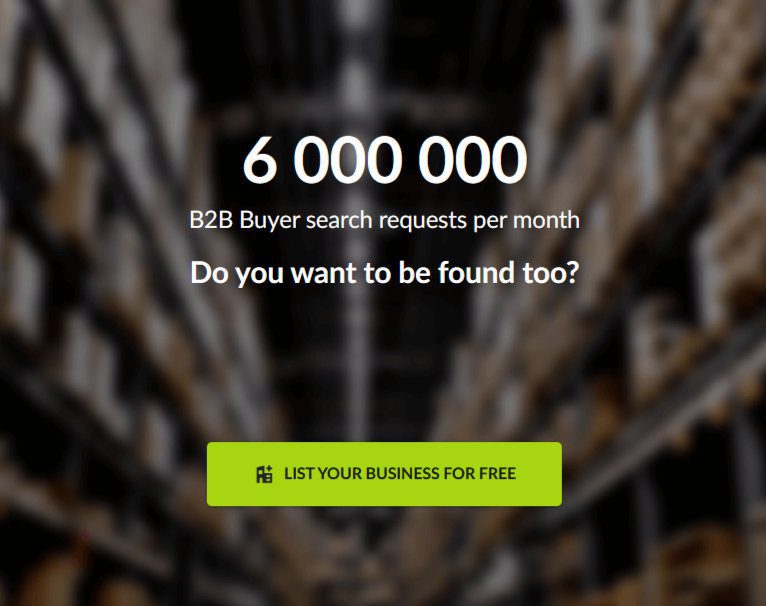 GrowthHackers#
Create an account, or sign in with your existing Google, Facebook, LinkedIn or Apple account.
Once you're in, click the green Plus button (Create), and then Article.
Here you can write a little excerpt from your website, blog or whatever else you think might attract some eyes.
To add a link, simply select the text, click the link button and write your URL.
Click Post when done.
Txtlinks#
Looks a bit old school, but does the job.
Find a category matching your business, then click the add URL button and fill in the information. If you're linking back to them, you can add the URL where you do so. It is however not required at time of writing.

Linkcentre.com#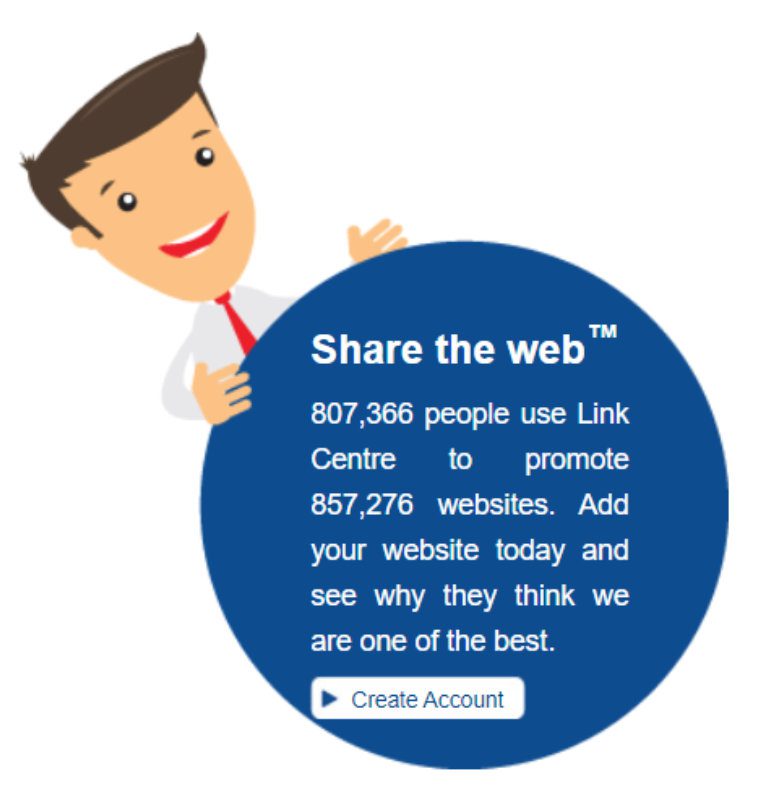 Click the Create Account button, and you'll be taken to a page where you can choose between several tiers of service, they have a free one available.
Fill in your company information on the next page. Please note that the free tier requires that your e-mail match your domain. This means what is after the @ must match. Example: [email protected] would be acceptable when adding northrook.com.
Once you've signed up, check your inbox for the validation e-mail. Open the link in the e-mail, and on the confirmation page, you can find the "submit a website" button. Click it, and follow the instructions.
Done!
Tinyurl#
This one is a little bit different.
TinyURL is designed to help shorten long links to something less overwhelming. Let us imagine you have a cornerstone product in your webshop. The URL might be massively long. To make it easier to share you can simply paste it into the Long URL field, and write something like "yourshop-product" in the alias field.
The back link part is a little obfuscated, but works nonetheless. Each TinyURL link simply takes you to the long link, but also has a page generated that can be viewed by adding "preview" as the subdomain.
Check it out: preview.tinyurl.com/northrook.
As you can see, this has uses far beyond back linking, and their service starts from just zero money!
Conclusion#
That's it for our list. There are thousands of services like the ones above out there, from industry specials to local directories. Have a quick search and I'm sure you can find more!
Back links take time#
Now that you've got a good foundation, it's time to start the real work: creating relevant, high-quality content that your visitors love, and share it wherever you can.
The links you've created today will by no means stand on their own, you'll have to keep adding new and relevant links to your site for quite some time. Write good enough content and establish a decent following, you'll eventually get shares and back links all without having to do the legwork, just keep the flow of quality content going.